Locate. Monitor. Respond. One solution. One goal.
For a modern incident response
Tracking, dispatching or managing your assets to respond to incidents or carry out vital tasks can seem complex. The Locate React platform simplifies the process with a complete, connected solution to help you keep your people and operations safe.
Controllers utilize a user-friendly cloud-based dashboard to dispatch notifications with a single click, notifying first responders and employees with relevant incident information and how to get to the correct location. With Geolocation tools, you can quickly search for and locate the responders closest to the task and ensure they're notified. You can also track where your people are in real-time.
Smart Geo-fencing technology can also be used to set specific zones. With duty zones clearly defined, mass notifications and messages can be quickly and easily sent to all users operating in that area. The same functionality allows dangerous or exclusion zones to be clearly set.
As well as providing real-time visibility of all your resources, the cloud-based dashboard also includes enhanced reporting capabilities and access to statistics and data that can help you improve your future incident response.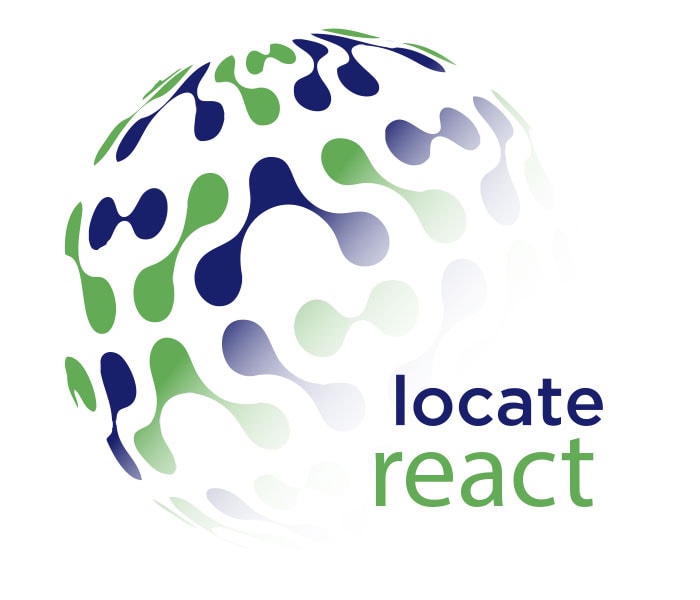 For simplicity under stress
With an easy to use app, responders can perform their duties efficiently while staying safe. The Locate React app is designed to be simple to use in stressful situations, with just four main buttons and no complicated settings or menus.
This tool allows users to easily see messages and alerts from controllers and take action. On tasks, Geo-stamped and time-stamped evidence can also be captured, including pictures, video and notes.
In the event of a threat or risk, an alert can be raised fast by the app user. Alerts can also be triggered automatically in the event of inactivity or a 'man down' situation. These alerts can then take top priority so that you can respond fast.
We know that no organization is the same when it comes to incident management. The Locate React platform takes this into account, with opportunities to customize its functionality and appearance for optimum support and performance.
Want more information?
Talk to an expert today